Is Renovation Profitable? Understanding the Ins and Outs of Home Improvement Investments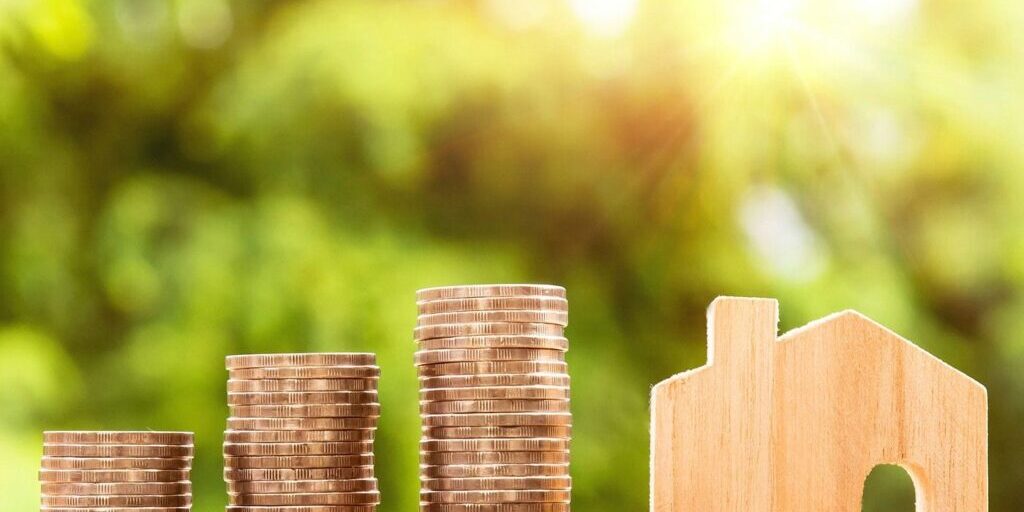 As a homeowner, the concept of renovation often brings a mixed bag of excitement, anticipation, and, of course, the big question, "Is renovation profitable?" At Yorkland Homes, we understand these complexities. Today, we will delve into this subject, addressing popular questions and shedding light on lesser-discussed aspects of home renovations.
Profitability Factor in Home Renovation
While many factors contribute to the profitability of a renovation, the type, quality, and local real estate market are paramount. Certain renovations can significantly amplify your home's value, leading to a considerable return on investment (ROI). Yet, it's important to note that not all renovations offer the same returns.
High ROI Remodels: Kitchens and Bathrooms
Minor kitchen and bathroom remodels usually offer the highest ROI in home improvements.
Kitchen Remodels
A kitchen is often considered the heart of a home, and minor updates can yield an impressive ROI, sometimes as much as 80%. These updates may include replacing old appliances with energy-efficient models, installing new countertops, updating cabinets, or adding a fresh coat of paint.
Bathroom Remodels
Similar to kitchens, bathroom remodels are also attractive to potential buyers, yielding an ROI of approximately 60-70%. These remodels might include updating fixtures, enhancing lighting, or increasing storage space.
Beyond the Obvious: Other Value-Boosting Renovations
Beyond the kitchen and bathroom, there are other renovations that can have a significant impact on your home's value.
Adding Living Space
Any project that increases the livable space in your home is likely to add to its value. This could involve converting an unused attic or basement into a functional room or even adding an extension to your home. However, the specifics of your local real estate market will greatly influence the exact increase in value.
Enhancing Curb Appeal
First impressions are essential in real estate. By investing in landscaping, exterior paint, or even a welcoming front door, you can make your home more appealing to prospective buyers. Not only does this increase the likelihood of a sale, but it also has the potential to increase your home's value by up to 20%.
Energy Efficiency Upgrades
As we move towards a more eco-conscious world, energy-efficient homes are increasingly in demand. Upgrades that can make your home more energy efficient include better insulation, energy-efficient windows, and an improved HVAC system. These upgrades can lead to lower utility bills and make your home more attractive to environmentally conscious buyers.
Lesser-Known But Profitable Renovations
In addition to the more obvious home improvements, there are lesser-known renovations that can also boost your home's value.
Improved Lighting
Good lighting can significantly change a room's ambiance and perceived size. Whether it's adding recessed lighting, updating old light fixtures, or incorporating more natural light, improved lighting can make your home more appealing and potentially increase its value.
Hardwood Flooring
Hardwood floors are highly sought after by home buyers. If you currently have carpets, consider replacing them with hardwood floors. If you already have hardwood floors, consider having them professionally cleaned and refinished to enhance their beauty and longevity.
Smart Home Features
With the rise of technology, smart home features are becoming increasingly popular. Upgrading your home with programmable thermostats, advanced security systems, or smart appliances can increase its value and appeal to tech-savvy buyers.
Potential Pitfalls of Home Renovation
Although home renovations can yield significant returns, they come with potential challenges that every homeowner should consider.
High Renovation Costs
Renovations can be expensive, and you might not recoup all of your investment when selling. Understanding the likely costs and setting a budget can help you avoid overspending. By choosing an experienced renovation contractor like Yorkland Homes, you can avoid unexpected budget changes.
Risk of Overcapitalization
If your renovation costs exceed what your local real estate market can bear, you may not be able to recoup your investment when selling. This phenomenon, known as overcapitalization, is particularly common in neighborhoods with a lower average home value.
Time and Stress Factors
Renovations can be time-consuming and disruptive to daily life. Living in a construction zone and making frequent decisions can cause significant stress. Hiring a reliable contractor like Yorkland Homes can help manage this stress and ensure your project stays on schedule.
Hidden Home Issues
Older homes can hide serious problems like faulty wiring, plumbing issues, or structural damage. These problems may only become apparent during renovations, adding unexpected costs and delays.
Market Conditions
The Greater Toronto Area (GTA) has been experiencing a robust real estate market, with property values showing consistent growth. This buoyant market can significantly enhance the profitability of your renovation, as buyers are often willing to pay a premium for well-renovated properties. However, as with any investment, it's crucial to stay informed about the latest market trends and predictions for your specific area. Doing so will help you understand the potential ROI on your renovation and avoid overcapitalizing.
Making the Most of Your Renovation Investment
Here are some top tips for maximizing your renovation investment:
Planning is Key
A well-thought-out plan will help you avoid costly mistakes and unnecessary stress. Consider your needs, your home's current condition, and your local real estate market when planning your renovation.
Setting a Budget
Understanding the likely costs and setting a realistic budget can help you stay in control of your renovation project.
Choosing the Right Contractor
Choosing the right contractor is vital for the success of your renovation project. With Yorkland Homes, you're not just choosing a contractor; you're selecting a dedicated partner for your home improvement journey. Our team at Yorkland Homes prides itself on delivering high-quality work, managing projects effectively, and maintaining regular communication to keep you updated on progress and address any issues promptly. Our track record of satisfied customers speaks to our commitment to turning houses into dream homes. By choosing Yorkland Homes, you're taking a step towards ensuring your renovation investment is well managed and profitable.
Prioritizing Quality
Investing in quality materials and workmanship can significantly increase your home's value and appeal to potential buyers.
Wrapping Things Up
In conclusion, strategic home renovations can be profitable investments, increasing your home's value and improving your quality of life. At Yorkland Homes, we are passionate about helping homeowners make the most of their renovation projects. If you're considering a renovation, contact us today to discuss your options and create a plan that aligns with your budget and goals.
Check out more posts below...
Complete the form below to request a FREE quote!